Co2 laser resurfacing treatment is a revolutionary method of laser that has effectively been used for many years to treat a variety of skin issues on face and body. The targeted procedure is known for its anti-aging effects that rejuvenate and resurfaces the skin where it can be used to smooth from fine lines to deep wrinkles, improve uneven skin texture and reduce any pigmentation or brown spots caused by sun damage. The fractional CO2 laser can also be used to improve uneven skin texture and treat scar tissue from acne, stretch marks, burns and even surgical scarring.
The cost of a fractional CO2 treatment in Toronto and the Greater Toronto Area (GTA), which refers to the regions of Durham, Halton, Peel and York, will depend on the duration and area of your treatment, the location of your clinic and the experience of your practitioner, dermatologist or plastic surgeon. For a treatment that lasts 15 minutes, you can expect to pay anywhere between $500 to $1500 but for a 15-minute or hour-long treatment, you could be paying up to $6000 and more. Depending on the clinic, you may be offered a series of sessions at a discounted price where you may even have to pay a consultation fee of anything up to $1000, which will go toward your treatment.
Factors That Determine the Cost of a CO2 Laser Treatment
As mentioned, there are several factors that determine the cost of your CO2 laser treatment such as the location of your clinic, the length of your treatment, the number of sessions and the area the treatment is being performed. You may also want to note that a more experienced surgeon or nurse practitioner may charge you more than an experienced medical technician that hasn't been performing the treatment for much longer.
The Location and Experience of Your Clinic
As with any clinic or business close to the major city, you can expect to pay more for any service or product. This will play a huge factor in the cost of your skin resurfacing treatment as the clinic must factor in business and running costs along with the cost of equipment. We especially see this in busy cities such as Toronto versus areas like Richmond Hill, where we are located. In Toronto, for a resurfacing CO2 treatment, you can expect to pay anywhere from $1000 to $4000 for a one-off 60-minute session on the full face but in areas such as Richmond Hill in the York region or Brampton in the Peel region, you could be paying half of that price or less.
It goes without saying that an experienced practitioner will most likely charge a little, or a lot, more than a doctor who has less experience. An experienced practitioner will have a list of long-term clients with a busy schedule. They most likely would have completed the treatment over a hundred or even a thousand times in the number of years they have been practicing. Much like anything else, when you seek an experienced practitioner, you will be paying for their skills as well as their service. This doesn't necessarily mean that a less experienced practitioner won't be able to perform the treatment as well as they could which is why it is best to do your research before going ahead with any procedure.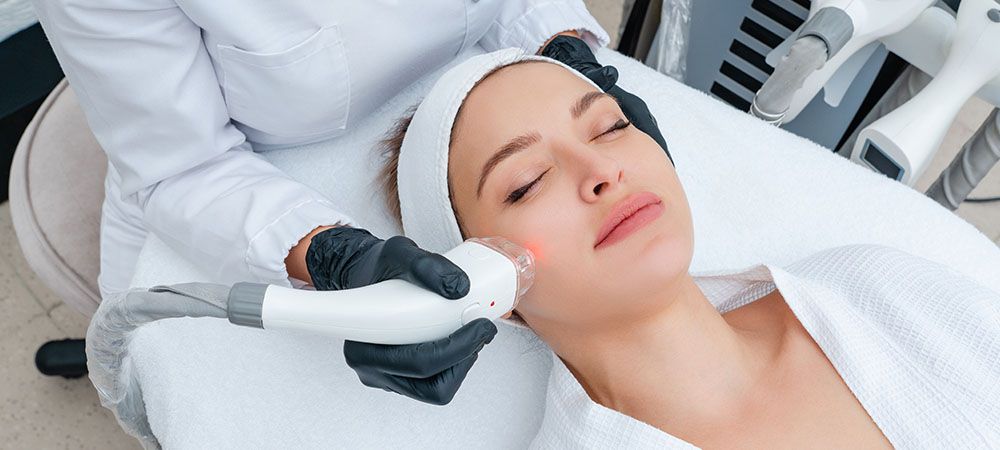 The Area and Duration of Your Treatment
The breakthrough, advanced skin resurfacing treatment is typically performed on the face, neck and decolleté with results that can last for years. The area you choose to have this treatment performed on will play a huge factor in the cost of your procedure, regardless of the location of your clinic. The bigger the area being treated, the more you will pay for a series of sessions. This is because of the length of time it will take to perform the procedure correctly, which could take up to an hour.
If you are looking to target a specific area of the face such as the cheeks, eyes or mouth, you could be paying as little as $500 per session or as much as $1000 per session. Should you be looking for a treatment that targets the entire face, neck and decolleté, you can expect to pay anywhere up to $6000 and as little as $1600, depending on the clinic and how long it will take for the treatment to be carried out.
Depending on the depth of your wrinkles or scars, it is highly recommended to carry out multiple sessions for optimal results. Thankfully, there are a number of clinics that offer promotional packages with reasonable discounts where you are able to purchase multiple sessions of 3 or 6 to save you money in the long run. Regardless of the price you pay, you will be pleased with the long-lasting results found in this treatment.
During your initial consultation at LMC Laser Medical Clinic, we will assess the needs of your skin, any medical issues you may have and the number of sessions you will need for optimal results. After evaluating your needs, we will develop a treatment plan that will consist of the number of sessions required, and the cost, that will give you the best results for your skin.
Book a consultation with us today to find out more about how a fractional CO2 treatment can benefit you.
To book your complimentary consultation appointment, call us at 416-548-6548 Book a Consultation